Skip to Content
About Homesouth Roofing in Wetumpka, AL
Our business was started by an experienced roofing contractor who has worked locally for the past several decades. His vision was to create a reliable company specializing in roofing services for homes and businesses, ensuring owners could rest easy knowing a solid roof was over their heads. Focusing solely on roofs means our team is 100% focused on the proper installation and maintenance of asphalt shingle, metal, and flat roofs, while adhering to building codes and manufacturers' specifications.
Homesouth Roofing is a locally owned and operated business specializing in residential and commercial services. We're committed to offering homeowners and businesses in the Wetumpka, AL area a reliable choice for roofing services, including roof replacement, repairs, and emergency services. Contact us for an estimate today.

Metal Roofing – Using metal extends the durability of your roof and protects it against inclement weather for longer than other materials. We can also accommodate a variety of colors to match your commercial building's facade.
Roof Repair – In cases where the roof doesn't require a full replacement, we can accommodate situational repairs to parts of the roof. This often includes fixing leaks, ventilation, shingles, gutters, slate, and tile.
Roof Replacement – For roofs that are beyond repair, a complete roof replacement might be in order. We have replaced countless roofs over the years, and this expertise is applied to every new job.
Roof Maintenance – We offer maintenance services on virtually any type of roof, from slate to metal to asphalt to tile. Roof maintenance is a smart move for commercial and residential clients looking to avoid lasting damage, or who want to make sure their buildings are up to code.
Roof Inspection – A roof inspection is required before deciding if maintenance, repair, or replacement is necessary. It can also be a necessary step for businesses who want to stay on the right side of safety compliance.
Gutter Installation – We know that home and business owners often take gutters for granted, but they are an important part of making sure moisture travels where it should. Keeping your building dry can prevent complications like mold before they become a problem.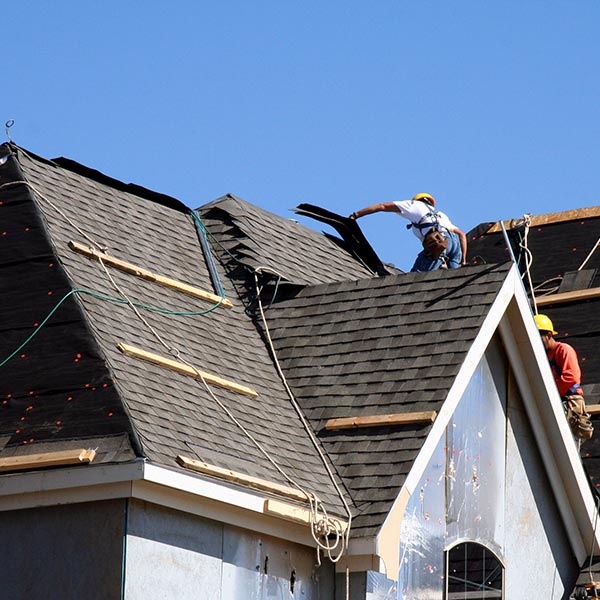 Our Service Area
Our business is located in Wetumpka, AL, and our services are offered to homeowners and businesses throughout the region. We're very proud to be a part of Elmore County, and it is our ongoing goal to enhance the beauty and historic architecture of the Montgomery Metropolitan Area.
We offer roofing services in:
Wetumpka
Lake Martin
Lake Jordan
Millbrook
Montgomery
Surrounding areas
Contact Us for Licensed and Guaranteed Work
Hiring Homesouth Roofing, provides your home or business with guaranteed licensed and insured work by expert roofing contractors. We never cut corners, and we only use materials and equipment from the most trusted names in roofing. This is all backed by a 10-year labor warranty, which means we are prepared to back our claims with repairs in the unlikely event that you aren't satisfied.
For roof replacement, roof repairs, or emergency roofing services, contact our friendly team for an estimate, and we'll be happy to walk you through the process.