Skip to Content
Unlock Your Potential with Us! Join Our High-Energy Team as a Roofing Estimator
We are hiring in the Florida Panhandle; Georgia; and Birmingham, AL
At Homesouth Roofing, we're on the lookout for passionate individuals to join our dynamic and rapidly expanding team. If you're seeking an opportunity that not only rewards your skills but also lets you thrive in an innovative and supportive environment, you've come to the right place!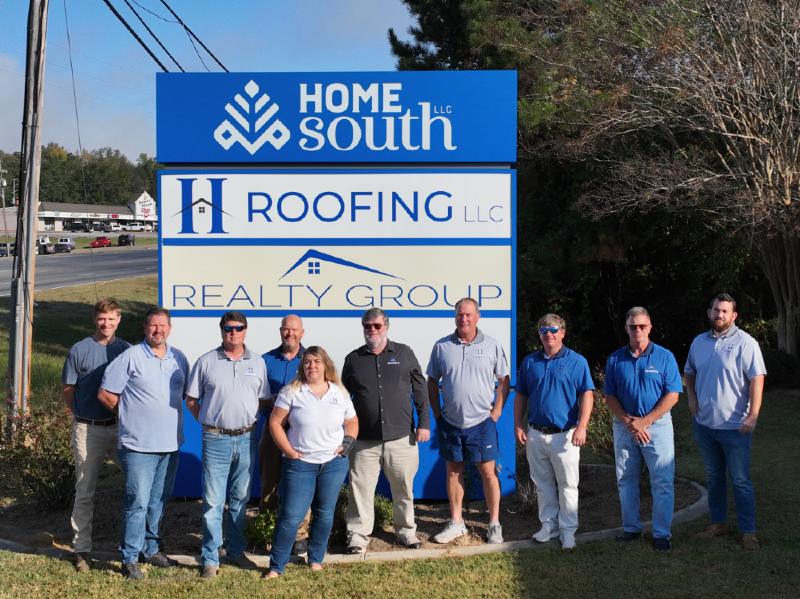 What We Offer:
Competitive Compensation: Enjoy a solid base salary and an enticing commission structure that reflects your dedication and success.
Company Perks: Drive your career forward in style with a company truck and a company credit card to fuel your professional growth.
Outstanding Benefits: We care about your well-being! Benefit from an exceptional package, including health, dental, and retirement plans.
Flexibility Matters: Work-life balance is essential. Our flexible schedule allows you to maintain a fulfilling personal life while excelling professionally.
Local Pride: We're a locally owned and operated company, deeply rooted in the community, and committed to serving our neighbors with excellence.
Cutting-Edge Tools and Training:
Join a team that invests in your success! We harness the power of cutting-edge technology, from drones to artificial intelligence and satellites, providing you with the very best tools in the industry. Our commitment to your growth doesn't stop there – we offer weekly training to ensure you're always at the forefront of your field.
Ready for a Change?
If you're weary of the corporate grind and yearn for a role where your contributions truly make an impact, we want to hear from you! Send us your resume today to embark on a journey with a team that values your skills, fosters your professional growth, and encourages you to shine.
Homesouth Roofing is more than just a workplace; it's a place where you can thrive and find your true potential. Join us and be a part of something extraordinary.