Skip to Content
Residential Roofing in Alabama and the Florida Panhandle
Professional Residential Roofing Services in Alabama and the FL Panhandle
The roof on your home is the first line of defense from anything Mother Nature throws our way. Homeowners in Alabama and the Florida Panhandle area trust Homesouth Roofing for reliable home roofing services of all kinds to protect the house and family. Whether you need shingle replacement or a new roof installed, we offer honest services at affordable prices, all backed by a 10-year labor warranty. Contact us today to schedule an estimate by licensed and insured roofers.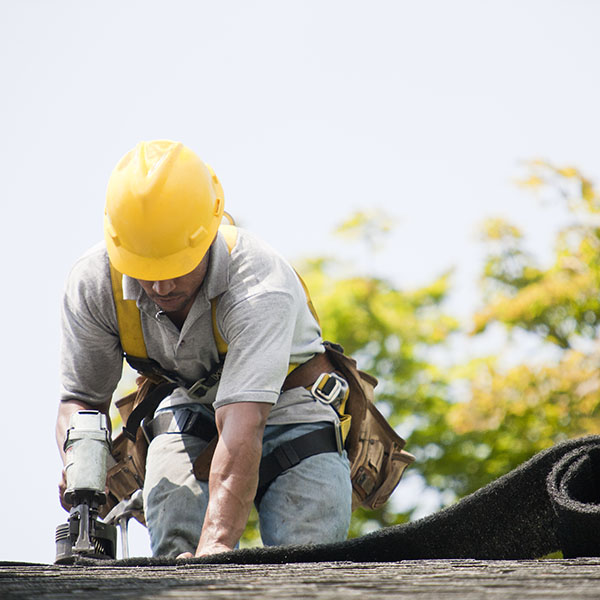 Residential Roof Types
To meet the various needs of our residential customers, Homesouth Roofing maintains and install asphalt shingle and metal roofs. Both offer excellent protection and aesthetic appeal for home roofs and are available in a wide array of colors and patterns to match a home's design and style. If it's time to replace the roof on your home, consider the advantages both of these options provide. Still undecided? Speak with our experts, and we'll ensure you make an informed decision.
Residential Roofs
Asphalt Shingles
This is the #1 choice for residential roofs and makes up about 90% or more of the roofing jobs across the country. This material is durable and provides an excellent shield against wind and rain. Three-tab shingles offer a uniform, standard look if you prefer traditional. Architectural shingles provide a textured appearance and can enhance the look of your home and curb appeal. Asphalt shingles last about 20 years and cost less than metal roofing.
Metal Roofs
Metal is increasing in popularity. It's more durable than shingles, and with the unpredictable weather patterns we see more and moreover the years, the strength provides a little more peace of mind for homeowners. Since metal can be painted, metal roofs are available in almost any color imaginable. While the installation cost is more than asphalt shingles, metal roofs last about twice as long at 40-50 years.
The Importance of a Solid Roof
Roof Inspections
Unsure of the condition of your roof? An inspection by our experienced team can help determine the state as we look for any problem areas.
Roof Maintenance
Keeping your roof clean and free from algae and moss growth is critical to maintaining its health and durability.
Roof Repairs
Whether it's an emergency storm repair or fixing animal damage, we can replace missing shingles and patch holes in roof boards that are causing problems.
Roof Replacements
A roof should last for decades, but when it's time to replace, it's time to replace. Brittle roofs lose shingles, expose the underlayment, and allow water to enter the attic and walls.
Local Residential Roofing Contractors
Nothing guarantees you have a quality roof over your head like work performed by trained, licensed, and insured professionals. At Homesouth Roofing, we bring integrity to every job to provide our customers with confidence that their roof issues will be solved when we leave the property. With years of experience and excellent customer reviews, our team can be trusted to handle your roofing job. Contact us for an estimate today.