Skip to Content
Custom Metal Roofing Services in Alabama and the Florida Panhandle
Professional Residential & Commercial Roofers
When you need a metal roof repaired or installed, trust the metal roofing experts at Home south Roofing. We install and repair residential metal roofing and commercial metal roofing for home and business owners in Alabama and the FL Panhandle. Metal roofing panels will give your home or business the durability and weather resistance you seek. A metal roof can provide you with peace of mind. We offer metal roofs that can be painted to ensure you end up with the color you prefer. Your metal roof will also last about twice as long as an asphalt shingle roof. Our local residential roofing contractors would be happy to provide you with a quote, so get in touch with us today.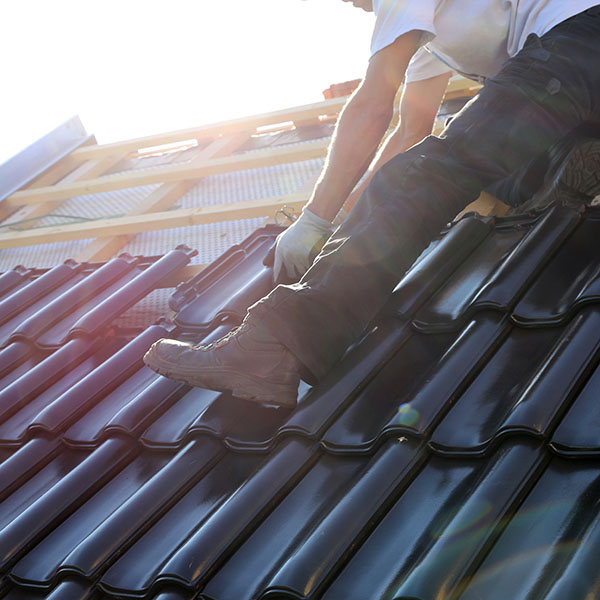 Affordable Residential Metal Roofing Services
Adding a premium metal roof to your home is a premium investment upfront but will save you money in the long run. Traditional roofing materials likely won't last longer than 20 years. By comparison, a metal roof from Homesouth Roofing will last decades longer while offering unmatched durability and plenty of other benefits. Our metal roofing suppliers would be happy to give you a quote for your metal roofing cost. You don't need to skimp out on quality if you've been searching for "cheap metal roofing sheets near me."
The Benefits of a New Metal Roof
A metal roof can protect your home or business while increasing your property value. According to Consumer Reports, a metal roof significantly increases property resale values. In addition, adding a new metal roof will lower your home insurance rates while giving you the ability to recoup your initial investment quickly. Check out some of the additional benefits of adding metal roofing to your home or business in Alabama or the Florida Panhandle:
Long Lifespan – Metal roofs last about twice as long as other materials. The average metal roof should last a minimum of 40 years, and 70 years is not uncommon.
Durability – A metal roof is more durable than cheaper roofing materials, protecting your home or business from the elements.
Variety – Your metal roof can appear similar to the design of a shake, asphalt, clay tile, or cedar roof. You can also choose a variety of colors. Metal roofs are ideal for summer cottages and isolated homes.
Warranty – Because metal roofs last longer, they also typically come with longer extended warranties.
Low Maintenance – You won't need to worry about maintenance for your metal roof. If anything comes up, you can count on the team at Homesouth Roofing for your metal roofing maintenance needs.
Professional Metal Roofing Installers
Homesouth Roofing installs metal roofing designed to stand the test of time and the harshest climates. Our expert installers can customize your metal roof to hold up to strong winds, freezing rain, blowing snow, falling branches, and other debris. Metal roofs can also withstand fires and the harsh summer sun. Don't hesitate to contact us today for a free, no-obligation residential roof estimate.