Skip to Content
Copper Roofing in Alabama and the Florida Panhandle
Giving You Options Other Roofing Companies Can't
We take a lot of pride in being able to offer our customers roofs that will last a lifetime. Such is the case with copper roofing. Copper is a naturally resilient, pliable, and weather-proof material. But even the innate benefits of copper won't mean anything for your roof if it isn't installed properly. At Homesouth Roofing LLC, we offer copper roofing contractor services in Birmingham, Mobile, and Montgomery, AL as well as Pensacola and the FL Panhandle. We are able to offer these specialty services because we emphasize specialty training. Our roofing team has vast experience with metal roofing, and we can help you design, repair, and install copper roofing. We can even help you maintain your existing copper roof to preserve its beauty. When we work on a copper roofing project, we focus on precision, durability, and longevity. We also work to make sure that the timeless beauty of your copper roof comes through. We work with copper roofing because we believe in it, and we know that it is incredibly long-lasting and eco-friendly. It also imparts a classic and beautiful aesthetic to the right kind of building. If you have questions about copper roofing, feel free to reach out to us any time!
Benefits of Copper Roofing
You may be wondering how exactly copper roofing could benefit your property. We have tons of experience with copper roofing, and we've seen firsthand what it can do for a property. Take a look at the most important benefits of copper roofing: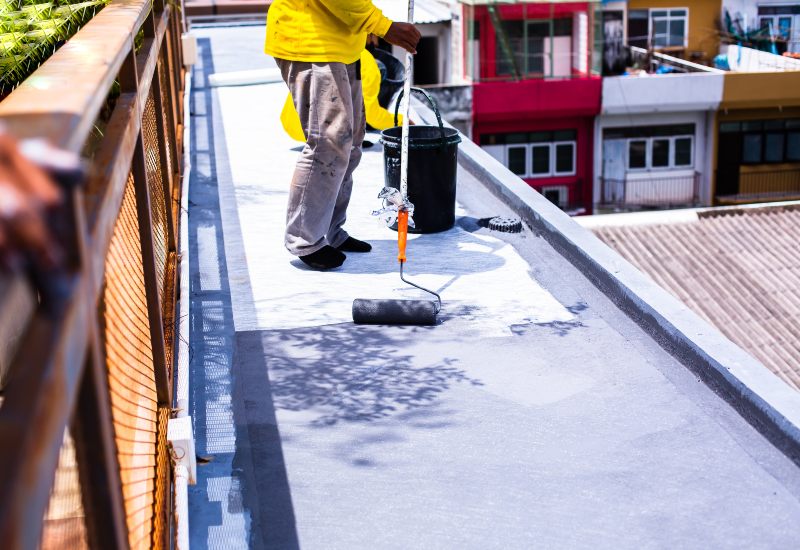 Classic or Modern Stylings – Copper is very versatile. It can lend a classic or modern style to your property. From cathedrals to modern-style residences, copper can be made to match the aesthetic of a wide variety of buildings.
Durability – When installed correctly, copper can last for 100+ years! Copper naturally develops a patina that prevents corrosion over time. This natural coating protects it and makes it stronger.
Fire Resistance – You may even be able to save some money on your home insurance because copper is naturally flame-resistant, making it a safe and wise investment.
Lightweight and Pliable – Unlike other roofing materials that need to be coated when bent, copper is naturally pliable. It can be bent and molded to fit any kind of roof without the need for special coating. It is also lightweight, so it doesn't put the burden on your structure that other ultra-durable roofing materials like slate do.
Types of Copper Roofs
Like other metal roofing options, there are different types of copper roofs that can be built. Take a look at a few of the most popular types of copper roofs:
Copper Shingle
Copper shingles are advantageous because they are more affordable than the other types of copper roofing; but offer the same kind of durability and weather protection.
Flatlock
Flatlock copper panels come in a wide variety of shapes and sizes. They are ideal for domed roofs or flat roofs.
Standing Seam
Standing seam copper roofing is excellent for leak protection because the seams between panels are elevated, making them much less vulnerable.
Professional Copper Roofing
Whether you are managing the restoration of an historical building or simply want a more eco-friendly roofing material for your home, copper offers timeless appeal and unrivaled roof protection. Here at Homesouth Roofing LLC, we are committed to giving you the best return on your investment in copper roofing. In addition to copper roofing services, you can also count on us for:
There is so much we can do to protect and beautify your residential, commercial, or historical building so tell us about your project today!