Skip to Content
Modified Bitumen Roofs in Montgomery, AL
Services for Commercial & Residential Modified Bitumen Roofs
The roof of your home or business is the most important structural element. It protects your property from extreme weather, moisture, temperature, and damage. At Homesouth Roofing, our team of experienced roofing contractors offers roofing services for all types and materials of roofing services. If your home or business has a modified bitumen roof, we can inspect it thoroughly and determine if you need roofing repairs or a roofing replacement. We specialize in all areas of roofing services and offer customized roofing solutions for local homeowners and businesses. Call us today if you need routine or emergency roofing services for your commercial or residential modified bitumen roof in Montgomery or Birmingham, AL, and surrounding areas.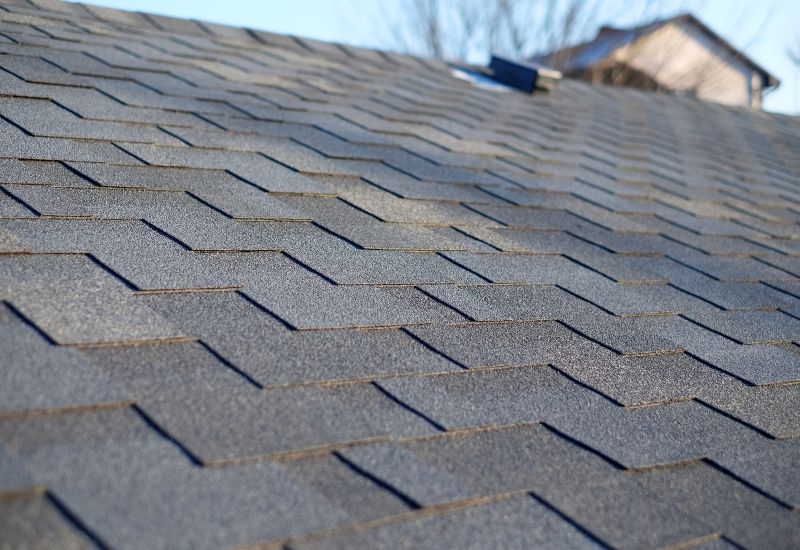 What Is a Modified Bitumen Roof System?
Modified bitumen is a common roofing material that has grown in popularity over the years because it is reliable, versatile, low-maintenance, cost-efficient, and durable. Bitumen is a sticky asphalt material that is waterproof and tough. Modified bitumen roof systems use layers of polymer-modified bitumen that are reinforced with several layers of glass fiber, polyester fabric, or a combination. Our team of experienced roofing contractors specializes in residential and commercial roofing services for all types of roofing systems. We install modified bitumen flat roofing in a unique permutation of layers to increase the roof's strength and durability so that it is more effective and efficient. We apply an asphalt emulsion base coat to your existing roof or roof deck, and then a polyester and/or fiberglass reinforcing fabric. Next, we apply a base sheet and then apply cold process adhesive to bond the modified bitumen for a total of five layers of protection.
Benefits of Commercial & Residential Modified Bitumen Roofs
Commercial and residential modified bitumen roofs offer many benefits to homeowners, commercial property owners, and business owners. Because modified bitumen is an asphalt-based roofing product, it is compatible with other asphalt-based products like asphalt roofing cement, asphalt coatings, and more. This offers an advantage over other types of flat and low-slope roofing materials because it increases your options for roofing maintenance and repair. Other benefits of modified bitumen flat roofs include:
The seamless, consistent, and tight connection between roofing sheets
Enhanced moisture and leak resistance
Exceptional UV and heat resistance
Improved energy-efficiency
Superior tear resistance
Improved ability to withstand foot traffic
Extreme weather resistance
Variety of style options
Easier to install and repair than other types of roofing
More environmentally friendly than other types of roofing
A lifespan of 10-20 years with proper care and maintenance
Better insulation and improved temperature stability
Versatile application and installation methods to meet any unique roofing needs
Long-term warranties available
Our Modified Bitumen & Flat Roof Repairs
We offer comprehensive modified bitumen and flat roof repairs and maintenance. Our roofing contractors are licensed and trained to complete residential and commercial roofing services of any scope. Call us today to schedule an appointment or request an estimate for:
Roof Inspection
Roof repairs
Roof installation in new construction
Roof replacement
Commercial re-roofing
Commercial roofing installation
Emergency roof repairs
Gutter installation with new roofing system
Roof coating and waterproofing
Roof maintenance
Roof Restoration
Siding repair, replacement, & installation
We work with metal roofing, asphalt roofing, modified bitumen roofing, shingle roofing, copper roofing, and built-up roofing.
Why Choose Homesouth Roofing for Roofing Services?
At Homesouth Roofing, we're a locally owned and operated roofing company that has been serving the community since 1978. Each member of our team has decades of experience in roofing services and specializes in thorough roofing inspections, roofing maintenance, and roofing repairs. We are fully licensed and insured roofing contractors who are committed to quality workmanship. All of our work is backed by a 10-year workmanship warranty. We're incredibly proud to be a part of Elmore County and go to great lengths to contribute to the beauty and historic architecture of the Montgomery Metropolitan Area. We offer commercial and residential roofing services in the Florida Panhandle and Alabama.
Schedule Services for Bitumen Roof Systems Today
Call us today to request a free estimate for bitumen roof systems, or to schedule a consultation or roofing inspection. We will send an experienced member of our roofing team to your home or business to assess the condition of your roof, discuss your needs and concerns, and give you our professional recommendations for roofing maintenance, roofing repairs, and any other necessary roofing services.