Skip to Content
Asphalt Shingle Preservation in Montgomery, AL
Asphalt Shingle Preservation in Wetumpka, AL Service in Wetumpka, AL & Surrounding Areas
We're proud to introduce our Roof Preservation Technology that will help you gain back valuable life from your current roof.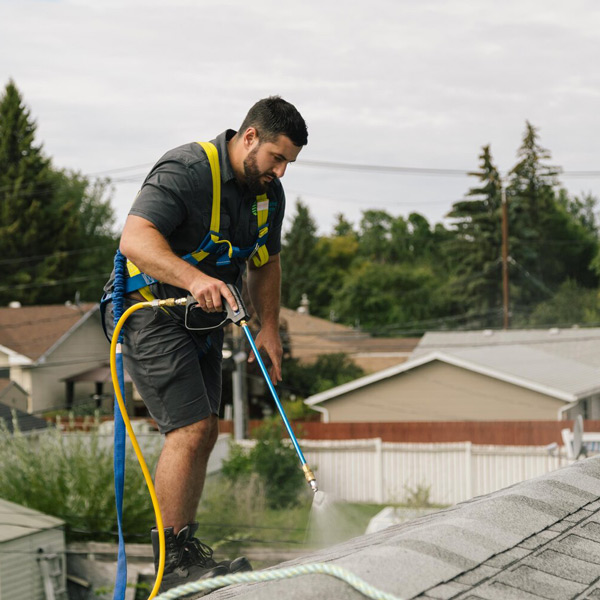 100% Active, Plant-Based Roof Preservation Technology
Our product is a sustainably sourced, plant-based additive system with asphalt anti-aging properties designed to replenish the bitumen within the asphalt shingle while turning it back to its original state. Our solution is derived from plants and is 100% active which means every drop that touches the shingles gets absorbed by the shingles.
Green for the Environment and Your Wallet
Bright Green Roof is a cost-effective alternative to asphalt shingle roof replacement. Until now, the only option for home and business owners was a full replacement for an aging roof. Now, customers have the option to preserve their aging shingles at a fraction of the cost of replacement!