Skip to Content
Roof Maintenance in Alabama and the Florida Panhandle
Residential & Commercial Roof Maintenance
Roof maintenance is a critical piece to protecting your roof investment. At Homesouth Roofing, we provide exemplary roof maintenance services for all types of roofs in Wetumpka, AL, and the surrounding areas. Our experienced team offers guaranteed licensed and insured maintenance and other roofing services by trained and knowledgeable roofing contractors. We back our work with a 10-year labor warranty for your peace of mind. Our roof maintenance program helps prolong the life of your roof and keep your home protected from harsh elements. Contact us today for a quote!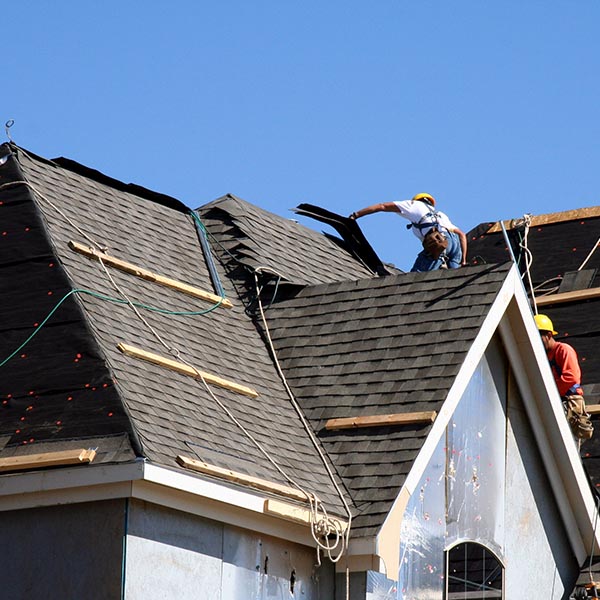 What is Roof Maintenance?
A roof is one of the most essential parts of your home or business. Residential and commercial roof maintenance involves periodically checking all areas of your roof that may be susceptible to issues. If we find any problems, we'll determine if you need roofing repairs or a roof replacement. Your maintenance plan depends on your type of roof. We provide multiple types of roofing maintenance services, including:
Metal roof maintenance
Concrete tile roof maintenance
Flat roof maintenance
Cedar roof maintenance
Tile roof maintenance
Slate roof maintenance
Roof Maintenance Services
Our roofing contractors will maintain your roof by:
Removing debris from your gutters, valleys, and rooftop
Inspecting the roof for any signs of animal damage
Checking pipes for cracks and general wear
Examining all areas of the roof for any signs of damage
Inspecting loose or missing caulking on flashings
Checking ventilation for any problems or blockages
Benefits of Roof Maintenance Programs
Professional roof maintenance by Homesouth Roofing contractors provides many benefits, including:
Prevent Future Problems –The number one reason to have roof maintenance is for preventative measures. A minor issue can turn into a major one if left untreated. Regular maintenance helps us catch roofing issues as early as possible.
Maximizes Roof Lifespan –A maintenance program helps ensure your roof is in optimal condition. Regular maintenance ensures your roof is checked on a routine basis to find any problems and boost your roof's lifespan.
Peace of Mind –Regular roof maintenance gives you peace of mind knowing a professional roofing contractor has your back. We thoroughly inspect your roof to find problems, report our findings, and repair your roofing problems without hassle.
Roof Maintenance Tips
We offer roof maintenance tips that you can do between professional roof maintenance visits, including:
Check your roof for any missing shingles, exposed fasteners, sagging gutters, or damaged drip edges.
Trim overhanging tree limbs to ensure they won't fall on your home or business.
Clean the gutters a few times a year to ensure you do not have clogged areas or mold growth.
Prevent moss and algae growth by removing debris, ventilating your attic, and trimming branches.
Check the attic for proper insulation and ventilation to help prevent ice dams.
Contact Homesouth Roofing for Roof Maintenance 
Homesouth Roofing is proud to serve you with our roof maintenance services. We offer residential, commercial, and emergency roofing services for homeowners and businesses in Wetumpka, Lake Martin, Lake Jordan, Millbrook, Montgomery, and surrounding areas in Alabama. Our expert team will help find any roof issues and repair them quickly and efficiently. Contact us for an estimate today!