Skip to Content
Built-up Roofing Services in Alabama and the Florida Panhandle
Leading Built-up Roofing Installation & Repair
Built-up roofing systems have been used on American roofs for over 100 years. The tried-and-true roofing system is ideal for flat and low-sloped roofs and features sturdy components for maximum protection from rain, wind, and other wear and tear.
Homesouth Roofing is the leading roofing company in Alabama & the Florida Panhandle, providing unrivaled services—including built-up roofing systems. You can trust our experienced team to treat the roof of your home or business with optimal care for quality and long-lasting results.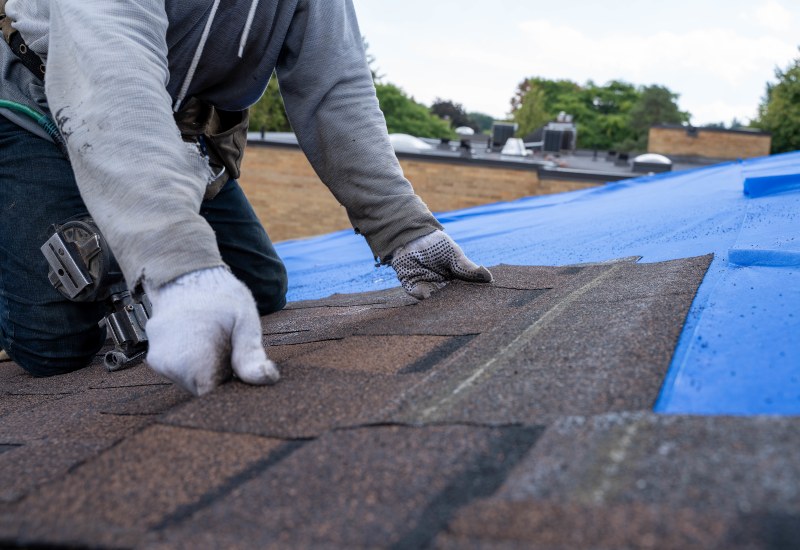 How is a Built-Up Roofing System Made?
Built-up roofing systems have one singular purpose in mind: providing maximum protection. They consist of resilient waterproof membranes containing bitumen layers and reinforcing felt layers alternated one after the other. The complete installation process of a built-up roof consists of the following steps:
The first step of the process is to lay a base sheet over the roof structure.
Next, the roofing contractor will lay a fabric sheet over the entire perimeter, ensuring that no spot was left exposed to the elements.
Once the roof is covered in its protective layers, bitumen will be applied as an additional reinforcement.
Finally, the layers get sealed together through a surfacing component that provides an exceptional waterproof seal for your roof.
It's important to note that not all built-up roofing systems are created the same. There are ballasted, hot, and cold built-up roofing systems. While their application processes slightly differ, they all feature one thing in common: a well-protected and durable roof.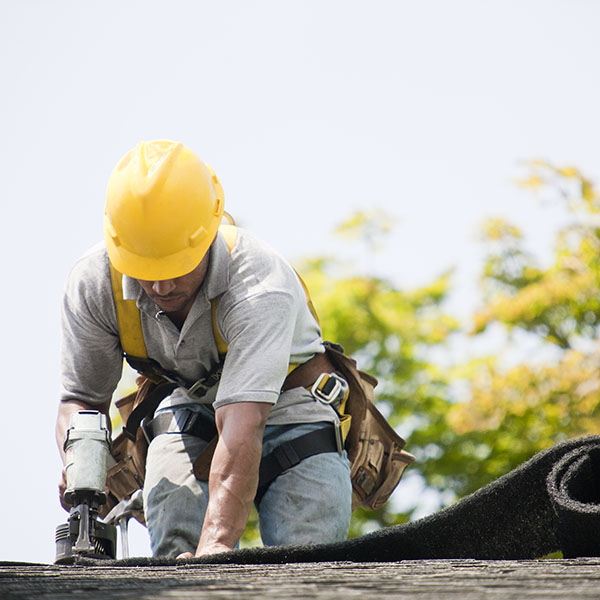 Benefits of Built-Up Roofing
Despite—or because of—its longevity in the roofing industry, a built-up roof provides a wide range of benefits for families and business owners to enjoy equally. These are the top benefits of built-up roofing:
Extreme durability
Easy maintenance
Easy repairs
Long lifespans
Energy efficient
Fireproof
Waterproof
Multi-layer protection
A multi-century top choice for roofing protection
Frequently Asked Built-up Roof Questions
Built-up roof systems aren't always that simple to understand, so we've answered your most pressing questions below:
What Does the Maintenance of Built-up Roofing Systems Consist Of?
Thanks to the durability of built-up roofs, not much maintenance is required. However, we recommend annual maintenance checks run by our skilled team to ensure that everything is in place and functioning properly.
What Should You Know Before Repairing or Replacing a Built-up Roof System?
Repairing a built-up roofing system runs on the costlier end, but the durable benefits you'll receive out of it are well worth it. Consider Homesouth Roofing as your repairer or replacer of choice—we feature competitive rates at unparalleled service levels.
Why Choose Homesouth Roofing?
Here at Homesouth Roofing, we've been providing reliable and quality roofing services to commercial and residential clients across Alabama and the FL Panhandle for over 20 years. Our dedicated licensed professionals take pride in providing stellar roofing jobs that keep your interior safe and protected, and your exterior well-crafted and aesthetically pleasing. If you need assistance with a built-up roof, fill out our contact form or call us at 3342023975 to speak directly with our professional team.