Skip to Content
Professional Roof Repair in Alabama and the Florida Panhandle
Residential & Commercial Roofing Repair Services
Your roof is the unsung hero of your home or business, protecting you from the elements. Homesouth Roofing specializes in roof repair in Wetumpka, AL, offering roof leak repair, commercial roof repair, residential roof repair, and more. Rain, sun, and wind take their toll on your roof throughout the years, resulting in damage that requires professional repairs. Our professional roofers have the experience, expertise, and equipment needed to fix your roof right. Learn more about our roof repair service and get in touch with us to get your roof repair quote.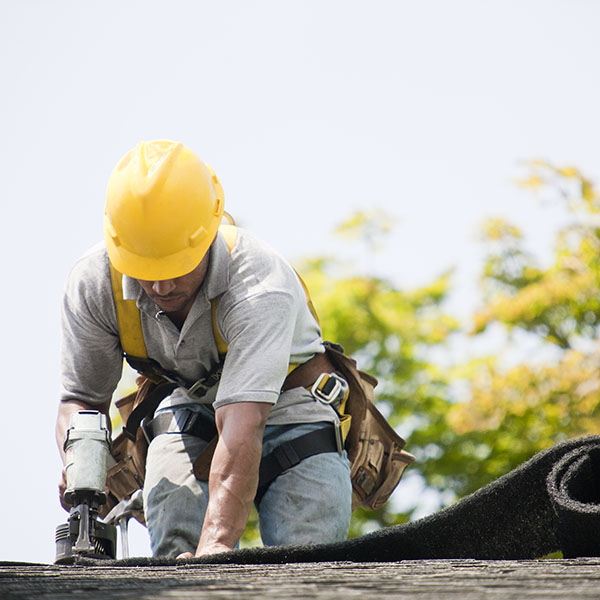 What Are Roof Repairs?
Roof repairs are necessary when your roof has become damaged but do not require a roof replacement. Common types of roof repairs include shingle repairs, flashing repairs from improper installation, leaky roof repairs, repairs due to poor ventilation, gutter maintenance and repair, and more. Our team of roofing contractors has all the roof repair solutions you could possibly need.
Repairing Leaking Roofs for Local Businesses
Business owners in Wetumpka searching for commercial roof repair services need a trusted roof contractor that offers reliable services at affordable prices. Homesouth Roofing is a local business, and we understand your roof repair needs. We repair all types of commercial roofs, including shingle roofs, slate roofs, tile roofs, metal roofs, flat roof systems, TPO roofs, and more. With the Alabama rain, you're likely to require leaking roof repair at some point in time. You can depend on us to get the job done right in a timely manner, so you don't have any downtime.
Repairing Roofing Shingles
Your roof can experience damaged shingles from wear and tear, weather, and more. Shingle roofs typically last about 20 years, but shingles can show signs of aging before that. Your shingles might curl, crack, or flake for a variety of reasons. Alabama's intense sun, severe thunderstorms, and strong winds cause shingles to experience a significant amount of damage each year. Our roofers can assess your roof and perform any necessary shingle repairs to extend your roof's lifespan.
Professional Roof Leak Repairs
Noticing water stains on your ceilings or walls is usually an indicator that you have a leaking roof. Water penetrates through roofs that have missing or loose shingles, damaged flashing, and cracked, rusted, or lifted vents. Roof repairs are necessary to fix leaking roofs to avoid any further damage to the interior of your home or business. Even small roof leaks can cause big problems, such as mold and mildew growth, ceiling damage, rotted framing, and compromised insulation. Leaking roofs can also be fire hazards, so be sure not to put off having them repaired. We specialize in repairing leaking roofs for home and business owners.
Get Your Roofing Repair Estimate Today
The professional roofers at Homesouth Roofing stay on top of your commercial roof repairs and offer the best residential roofing repairs in the area. We can fix anything that may be wrong with your roof, and our team can determine whether it makes more sense to have your roof repaired or replaced. We also offer emergency storm repair, patch holes in your roof boards, fix animal damage, and more. Contact our professional roofers today to get your roof repair estimate.