Skip to Content
Professional Roof Inspections in Alabama and the Florida Panhandle
Commercial & Residential Roofing Inspections
Homesouth Roofing specializes in the structural integrity of your roof. Whether you're buying or selling a home or need a thorough examination of damage after a storm, Homesouth Roofing offers free roof inspections in Alabama and the Florida Panhandle. Our professional roofing contractors have the knowledge and experience to find even the smallest areas of damage on your roof. We'll perform an extensive roofing inspection, recommend any necessary roofing repairs, and schedule a time for repairs. Contact us to learn more about our free roof inspections.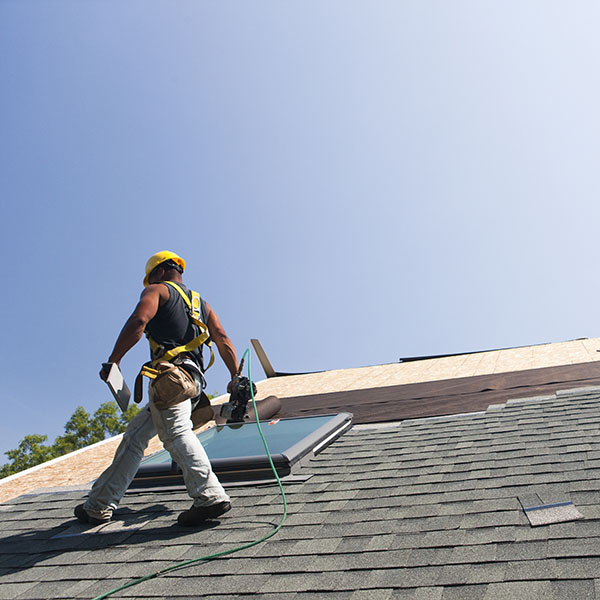 What Happens During a Roofing Inspection? 
A roof inspection is the best way to determine if you have any roof damage and the level of wear and tear on your roof. Our experienced roofing contractors will perform an extensive analysis of every part of the structure during your residential or commercial roof inspection. We examine your chimney, shingles, gutters, and any other roofing components. We perform hail and roof wind damage inspections after inclement weather. Homesouth Roofing contractors check for all the possible signs of damage, including:
Missing, curling, damaged, torn, or buckling shingles
Missing or rusted or flashing
Damaged gutters, downspouts, and splash pans
Compromised roof valley
Rotten wood
Moisture in attics
Potential leaks
Storm damage
Damage to screws on metal roofs
The Importance of Professional Roof Inspections
No matter your type of roof, structures show wear and tear over time. Direct sunlight, harsh weather elements, animals, and other factors may increase aging. It's critical to get roof inspections to stay ahead of needed roofing repairs. Our knowledgeable roofing technicians often find problems in the early stages before they become large issues during a roof inspection. For your safety, it's critical to put your roof in the hands of professionals instead of trying to examine the roof yourself. As professionals, we understand the importance of working with your insurance company to ensure you get needed repairs quickly and efficiently.
What Do I Do After a Large Storm?
After a storm, the most important thing to do is to ensure the inhabitants are safe under a stable roof. Contact your insurance company and file a claim. Most insurance companies will send an insurance adjuster to your home or office to inspect the roof damage and estimate repair costs. Contact Homesouth Roofing to schedule a time for our experts to inspect your roof thoroughly.
Why Choose Us?
Homesouth Roofing is a local roofing company that offers the highest quality roofing services and products. Our free roof inspections give you peace of mind and ensure your roof is safe. Our experienced team has decades of experience in the roofing industry. From the moment we step on your roof to our final inspection notes, we're here for you. We'll explain your options and offer a roof repair or replacement quote. We understand you have choices for roof companies, and we're committed to providing you with the best services in the area.
Schedule Your Free Roof Inspection
Whether you need the Homesouth team to inspect your commercial roof or look at your residential roof, we're here for all your roofing needs. We also review every aspect of your roof for signs of corrosion, damage, and wear and tear. We offer residential, commercial, and emergency roofing services for residents in Wetumpka, Lake Martin, Lake Jordan, Millbrook, Montgomery, and surrounding areas in Alabama. Schedule your free roof inspection today!