Skip to Content
Roofing Services in the Florida Panhandle
Top-Notch Roofing Services From Homesouth Roofing
Discover top-notch roofing services in the FL Panhandle with Homesouth Roofing. Our skilled team of professionals takes pride in providing quality workmanship and excellent customer service to meet all your roofing needs. Whether you require roof repair and replacement, gutter installation, or emergency roof repair, we've got you covered.
Roof Repair – Our experts can quickly diagnose the problem and provide prompt and effective repairs for leaks, missing shingles, or other damage.
Roof Replacement – Should your roof be beyond repair or approaching the end of its lifespan, we can assist you in selecting suitable replacement options that align with your budget, and expertly install a new roof.
Roof Installation – We provide expert installation services and assist you in selecting the appropriate roofing materials for your new home or addition.
Gutter Installation – Our gutter installation services safeguard your home from water damage and maintain your roof's optimal performance.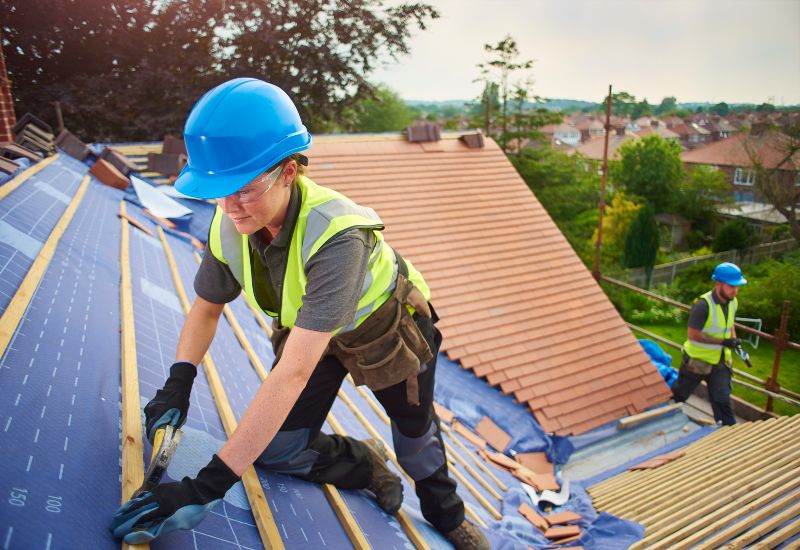 Our Service Area
In addition to Mobile, AL, and Pensacola, FL, Homesouth Roofing provides services to neighborhoods, suburbs, and cities in the FL Panhandle, including:
Pace
Milton
Cantonment
Gulf Breeze
Niceville
Fort Walton Beach
Miramar Beach
Santa Rosa Beach
If you're unsure if we provide services in your area, please give us a call.
Why Choose Homesouth Roofing
Choose Homesouth Roofing for your roofing needs in the FL Panhandle because:
Our Experience
With over 25 years of experience, we have established a reputation for quality workmanship and excellent customer service in the roofing industry.
Our Commitment to Customer Service
Our team is committed to providing a positive customer experience from start to finish and strives to exceed your expectations.
Our High-Quality Workmanship
We use only the highest quality materials and tools to ensure your roof's durability and longevity.
Our Commitment to Safety
We adhere to strict safety standards to protect our team and customers.
Our Competitive Pricing
Our pricing for all our services is highly competitive, and we collaborate with you to discover a solution that fits within your budget.
Get in Touch With Homesouth Roofing
Contact Homesouth Roofing today for your residential and commercial roofing services in Mobile, AL, and Pensacola, FL. Schedule an appointment for a free consultation and quote. Let us show you why we're the premier roofing contractor and roofing company in the FL Panhandle!